The latest cigar creations from Game Leaf are made from tobacco that's aged a minimum of twelve months, to create the darkest leaves on Earth. Now available in both two and five cigar pouches.
COMING SOON IN BOTH 2-STICK & 5-STICK
It's time to light the dark with Game Leaf Dark Rum, featuring exclusive, expertly aged dark leaf tobacco, from the world's top-selling natural leaf cigar brand. Twist the top on this top-notch cigarillo anytime that you're ready for an expertly crafted smoking experience because Game Leaf Dark Rum is now available every day.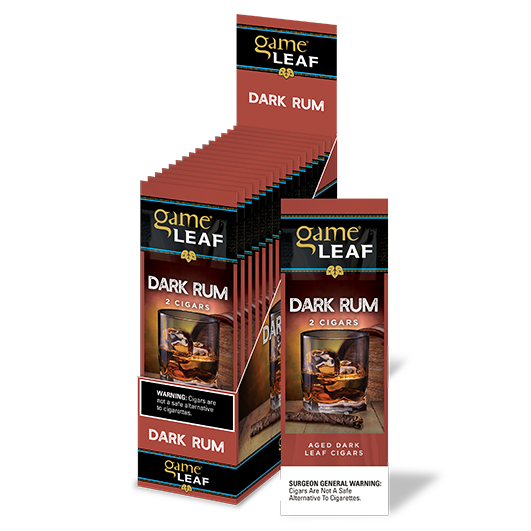 AVAILABLE NOW IN BOTH 2-STICK & 5-STICK
Don't be afraid of the dark. Game Leaf Dark is a part of our everyday lineup of cigars, created using the darkest tobacco leaves on the planet, aged for over a full year, in order to deliver a smoking sensation that's unforgettable. Try it today, from Game Leaf—the #1 natural leaf cigar brand in the world.